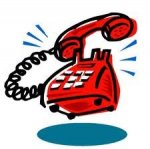 Below is a list of frequently requested phone numbers and contact information for general services provided in and for West Bountiful. Click on the underlined items for direct access to their websites.


Emergencies:
911
for crimes in progress, medical emergencies, and fire.
801-298-6000
- for non-emergency police calls, waterline leaks, flooding,
severe road damage, etc.
City Hall:
801-292-4486

, 801-292-6355 (fax)
Monday-Thursday 7:30 am - 5:00 pm
Friday 7:30 am - 3:00 pm
City Police:
801-298-6000

(non emergency police calls)

801-292-4487 (administration, police reports, fingerprinting, etc.)
801-294-3590 (fax)
---
ACE Disposal & Recycle - customer service 801-363-9995

BARD (Bountiful Landfill): 801-298-6169

Bountiful Baskets

Bountiful Post Office: 801-292-5673

Blue Stakes: 811 or 800-662-4111



Building Inspector (Sunrise Engineering)

: 1-800-560-6151



Davis County, main number

- 800- 444-2300

Davis County Animal Control: 801-444-2200

Davis County Health Department: 801-525-5000

Davis County Sheriff's Office: 801-451-4100

Division of Child/Family Services: 801-544-1298

DMV - Driver's Licensing: 801-447-8100

DMV - Automobile Registration: 801-451-3378

Dominion Energy: (was Questar Gas) 1-800-323-5517

Domestic Violence - Safe Harbor Shelter: 801-444-3191



Drug Rehab/Support

1-877-589-4784

Fire - South Davis Metro Fire Agency: 801-677-2400

Fire Marshal: 801-677-2407


Fire Inspector:

801-677-2409

Golf Course - Lakeside: 801-295-1019

Golf Course - Lakeside Grill & Cafe 801-295-5140

Holly Frontier - Customer Care line: 801-560-5511

Justice Court for West Bountiful:
- North Salt Lake - 801-335-8640

Mosquito Abatement District: 801-544-3736

Poison Control: 800-222-1222

Rocky Mtn Power: 888-221-7070, Outage Hotline 877-508-5088

Scams - How to recognize them

Senior Scams - https://sixtyandme.com/seniors-scams/

Seniors Looking for Help - 877-724-4318 - Help with money, housing, health & care

South Davis Recreation Center: 801-298-6220

South Davis Sewer District: 801-295-3469

Sunrise Engineering (building inspections) 800-560-6151

Utah Dept of Transportation (UDOT) - Public Relations - 801-859-3770

Utah Higher Education Directory

Wasatch Integrated (Dump and Burn Plant): 801-614-5600

Weber Basin Water: (Conservation) 801-771-1677
(Secondary Water - Bountiful Irrigation) 801-295-5573